Materials Testing Explored in High School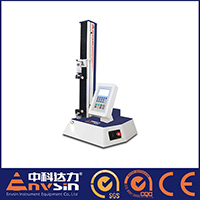 When you think of vocational classes in high school, what usually comes to mind? Shop, auto-mechanics or construction classes? Maybe even home economics? That's not the case in Dong Guan. Beginning in Nov, Dongguan senior vocational school will be teaching materials testing to vocational students in the Plastics Technology Program.Anne Wang, teacher and engineer, will teach material behavior and quality control testing on plastics to her students, ranging in age from 15 to 19 years old. The lessons are at different levels, with the freshmen running very simple, organized tests and the upper classmen devising more complex testing protocols that will encompass the effects of statistical variations.
"I'd like to expose my students to material properties and how it affects things around them in the consumer world," says Anne. "I'd like for them to explore the world around them and know the difference between failure and yield. This gives them the chance to test and learn why and how materials and designs are selected."
Anne Wang's emphasis is on making this fun and informative by using more sophisticated equipment for discovery in understanding material properties. The students will perform a range of plastic tests using Envsin tensile test machine. "Teaching my students this trade allows them to prep to get into professions that are beyond plant floor work and includes more college bound opportunities. It opens another job opportunity for them. I'm encouraging them to look into engineering," says her.