Hungary Partner Visit for Further Cooperation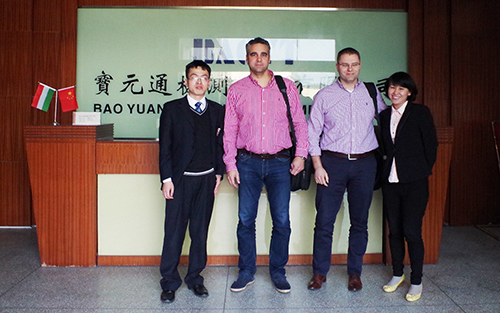 On Jan, 8th, 2016, Envsin received distinguished guests from Hungary.They accepted the
invitation earlier to pay an official visit to Envsin at Dongguan, Guangdong, exchanging
opinions with the manager Mr. Chen about cooperation on climatic simulation equipment industry.
Mr. Zoltan visited the main manufacturing center with great vigor. They studied the production line, examined the detailed parts of temperature and climate chambers, and observed some regular testing on these equipment. Later Mr. Zoltan sit down and raised some technical problems friendly to the major engineer Mr. Yang and the technical chief director Mr. Liu, about equipment of Walk-in Temperature and Climate Chamber, Rain Spray Tester, UV Tester, Dust and Sand Test Chamber, etc. The conversation lasted for about 4 hours and reached great achievements.