We had a happy dinner on Mid day.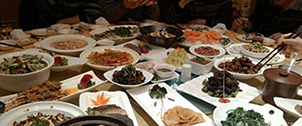 Dinner with colleagues and our CEO to celebrate the Mid-autumn Festival.
On 24th,Sept, all Envsin employees were having a wonderful dinner together, to celebrate Moon festival.
Executive assistant delivered moon cakes to each one.
The boss Mr Chen said we had much confidence to meet traditional peak demand season.